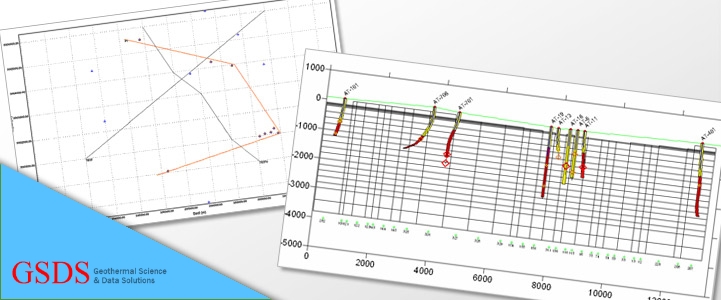 Profile Specification
Profiling options allow the assignment of data sites like wells, resistivity soundings, simulation grid blocks, etc. Selected data is projected onto the profile and formatted for the contouring and generation of base maps.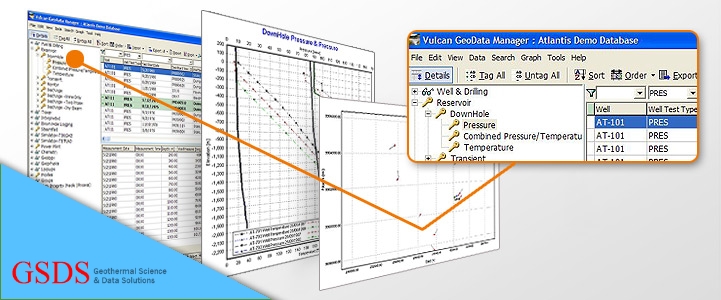 GeoData Manager
The ideal data management tool for any team of professionals responsible for the exploration or development of geothermal resources.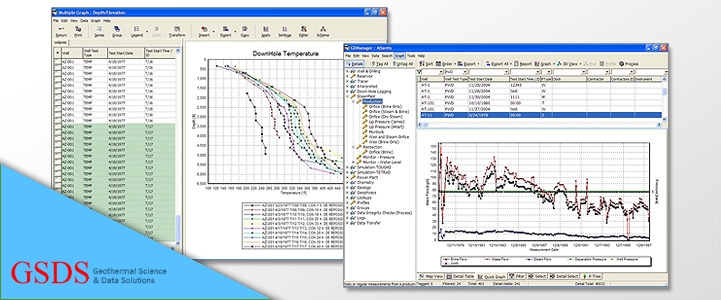 Graphing
Data selected for graphing is also presented in a preview worksheet, which offers a wide range of tools to manipulate the data, including the product or division of a field by another or by a constant, calculation of averages, cumulative sums and thermodynamic functions.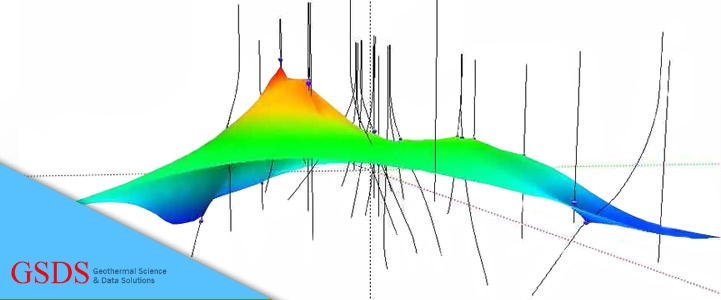 3D Visualisation and Contouring
Display selected well traces and location of measured data points in true 3D representation with comprehensive navigation controls including selection, rotation, pan and zoom.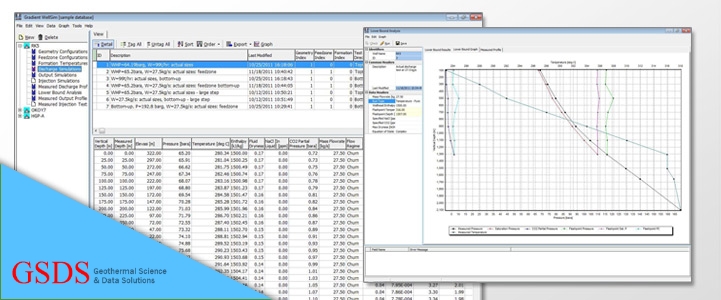 WellSim
Specifically designed to allow "what-if" scenarios to be performed on a geothermal well, such as, "what might be the increase in production from choosing a larger casing diameter for future wells drilled in a field?"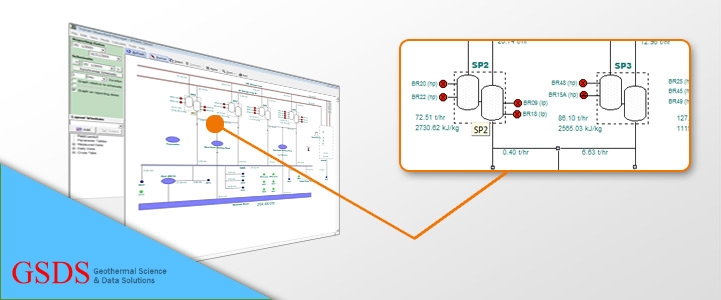 SteamField Manager
The ideal data management tool for a geothermal steamfield. Based on a modern client-server database, the unique dual time structure of the program provides a flexibility unmatched by standard process control software.
News

Recent Comments

Archives

Categories

Meta
Welcome to the GSDS geothermal software website
GeoData Manager is a comprehensive data management system that facilitates the storage, presentation and analysis of most data from a geothermal exploration and development program. WellSim is an integrated geothermal wellbore simulator and analysis package designed to allow 'what-if' scenarios. Steamfield Manager is specifically designed to handle both short-term and long-term data from an operating geothermal steamfield.